3D Printer Updates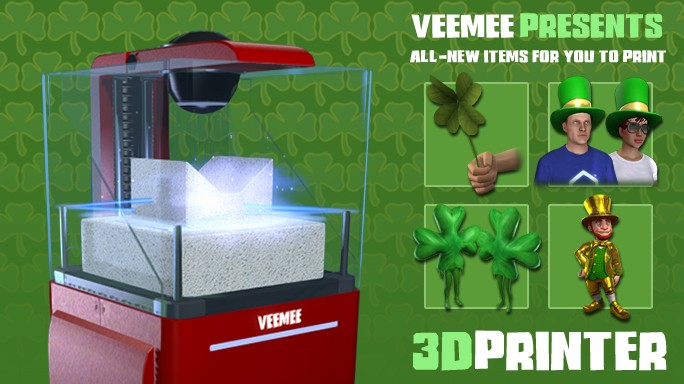 Green and Gold Top Hat

Golden Leprechaun Companion

Giant Four Leaf Clover Outfit

Half Price Hot Deals
VEEMEE offers a range of St Patty's Day themed items this week at half of their original price:


St. Patrick's Day Value Pub Bundle

Leprechaun suit

Top Hat/Beard

green Smug furniture Bundle

green BMX Trick Bike Flat 360

green Hot Rod Low Rider

Acorn Meadows Park Update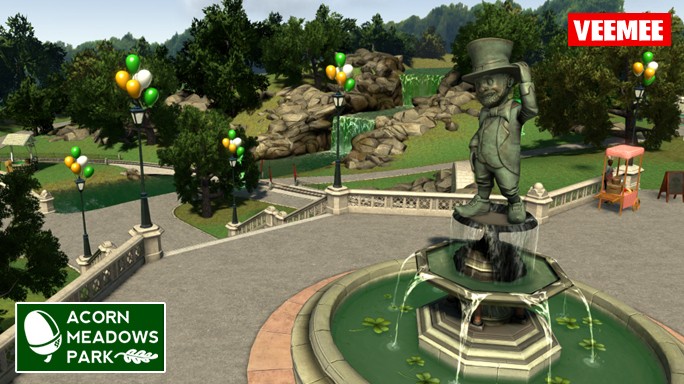 Just in time for St. Patty's Day, Acorn Meadows Partk will have Irish themed concessions offering ice cool slushies and tasty biscuits. Also, there will be new clothing from the St Patrick's Vendor and an Irish themed Skateboard at the Skate park.
Also, there will be a new addition to the RC stand: RC Race Cars! There are 4 to choose from including the Dune Buggy, Monster Truck, Street Race, and the RC Shamrock car, exclusive to the St. Patrick's Day Acorn Meadows Park! The RC cars have increased range, giving you the ability to drive around almost the entire park and an additional bird's eye view camera! The park will also support bundle purchases for all RC, Bikes, Dogs, Skateboards and pedal boats with a number of different bundles to choose from!
Finally be sure to check out the wacky Waving Inflatable Arm-Flailing Tubeman in the park! He has great savings that can currently be found in the VEEMEE store such as the VEEMEE 50% off Half Price Hot Deals.
Billabong 2014
These items will be available in EU and NA x7 on 3/12 and in NA next week, 3/19


Black Dark Side Stroll Jeans, Light Well Worn Gone To Town shirt, Black on the Fence Skirt for women.

Black Heather Ryder Long Sleeve Flannel Hoodie and Camel Fifty Cord Demin Jeans for men.

All items are sold separately and as part of value bundles for men and women.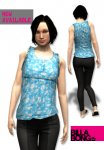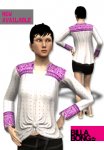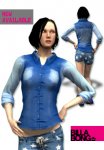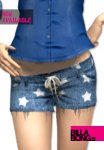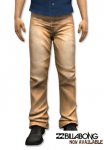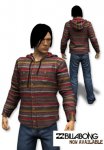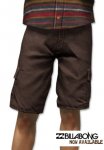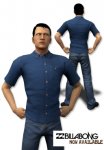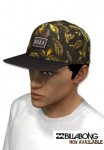 ------------------------------------------------------------------
- TRISHA BO$$ BARBIE
MMMMMUUUUAH!!!

2012 Maxim Gamer Girl Contestant (Placed 19th out of ~5000)
PlayStation MVP
Twitter:
http://twitter.com/TBaby_84
Google+:
http://plus.google.com/+TrishaBaby
Flickr:
http://www.flickr.com/photos/tbaby_84
Instagram:
http://instagram.com/tbaby_84
YouTube:
https://www.youtube.com/diamondgirlzfancy
Model Mayhem:
http://modelmayhem.com/TBaby84