On 4/9/2014, Game Mechanics will release a night version of their SeaCliff Retreat and Clubhouse to EU (and x7 Preview in NA)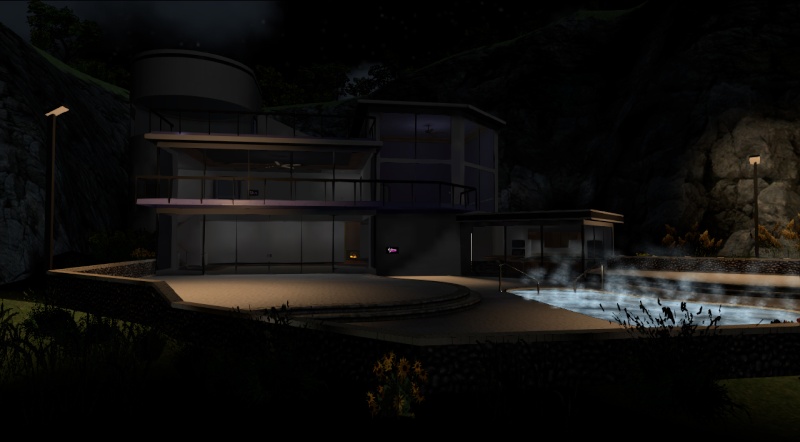 There are outdoor lights that you can turn on/off: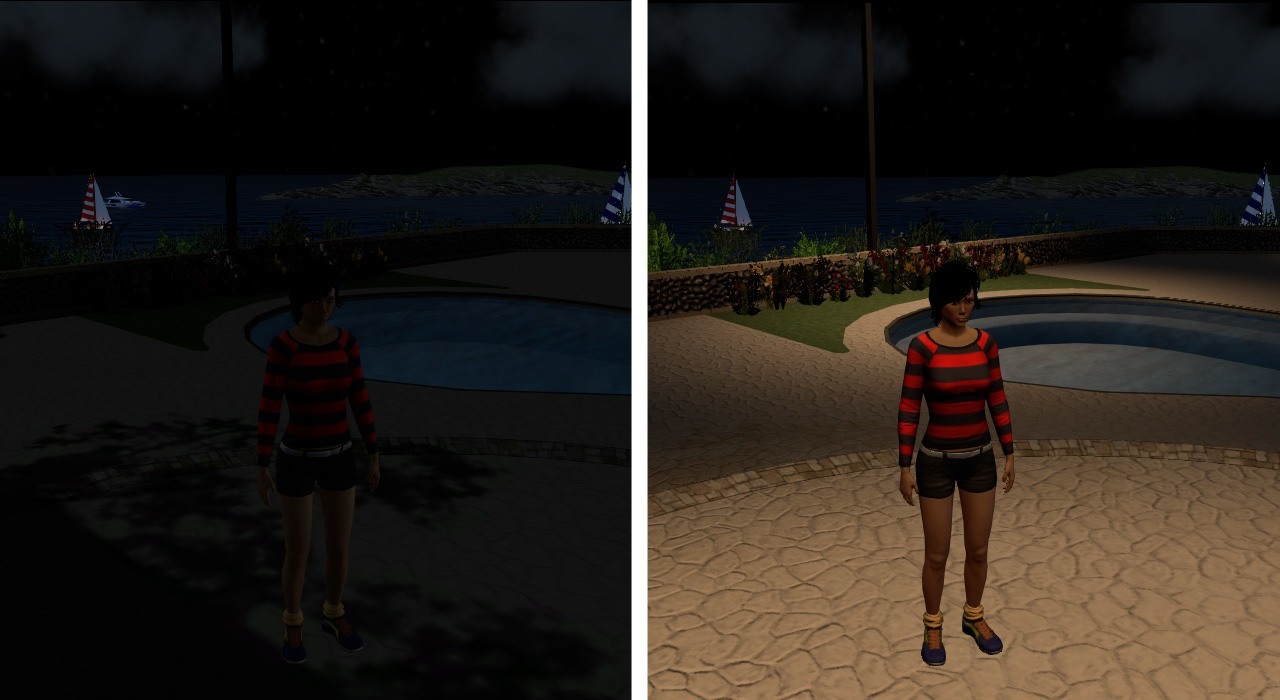 When you turn on the hot tub, it lights up: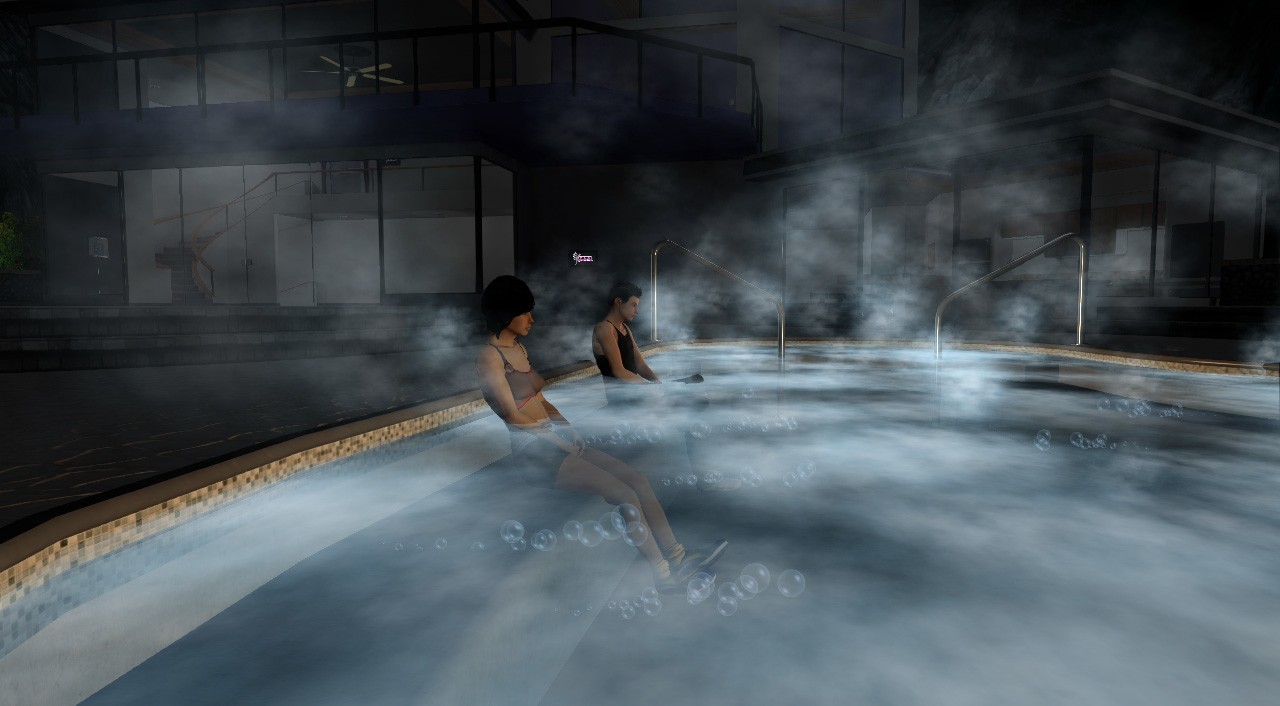 Other differences from the daytime version include:
- new jazz music replaces pulp music
- man cave sign can be hidden/shown
- 4 new wallpapers
- birds and butterflies removed
- all the artwork is the same, but the photo of the space is now the nighttime version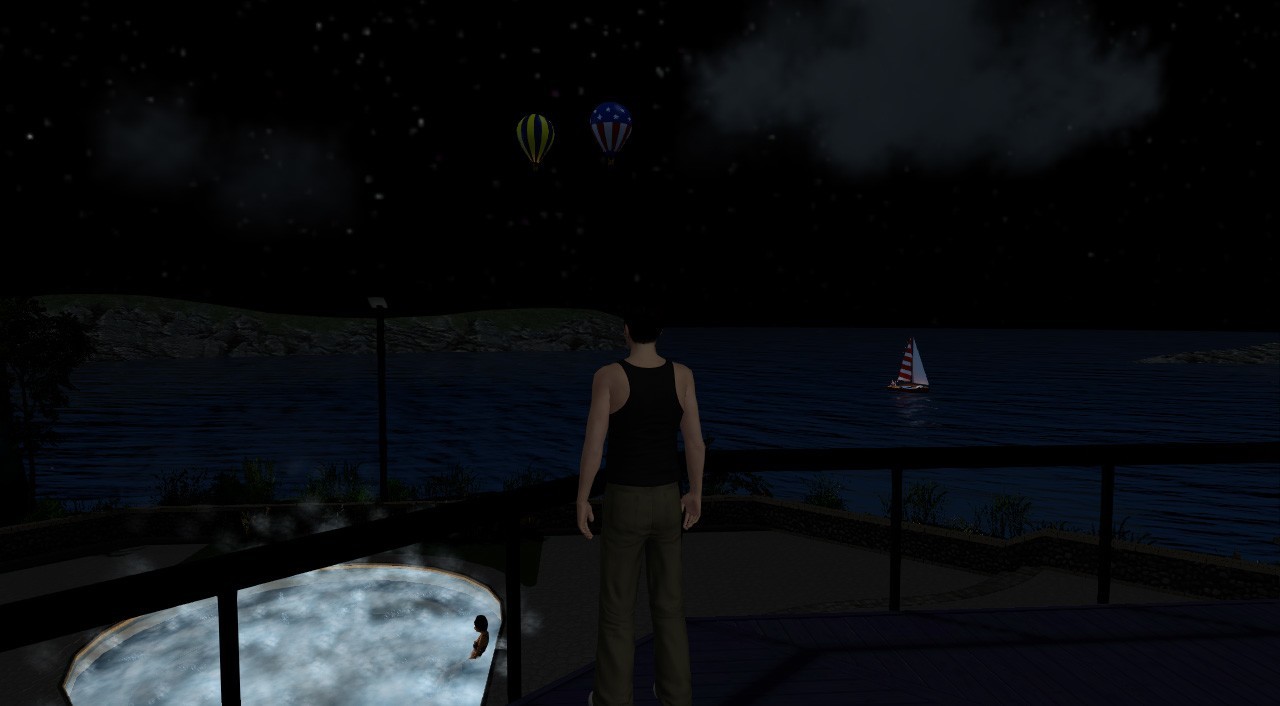 Reward Items
:
Elegant Tree – full size*
Elegant Outdoor Lamp – turns on/off but uses 1 slot*
Elegant Yin-Yang Picture
Game Table (no chairs)
Game Chair – uses 2 slots, but you can move it right up to a table and sit at the table
Elegant Footstool
Elegant Wastebasket
* owner only
Game Mechanics is also releasing 4 other furniture items this week for $1.99 each:
Elegant Toilets
– 2 different black & white toilets that make sounds while the player sits on them. This is a virtual item version of the toilet that is already in the daytime SeaClyff Retreat and Clubhouse (2 slots)
Game Table with Chairs
– a table with 4 chairs (3 slots)
Elegant Fireplace
– a fireplace that can be placed almost anywhere and can be turned on/off (2 slots)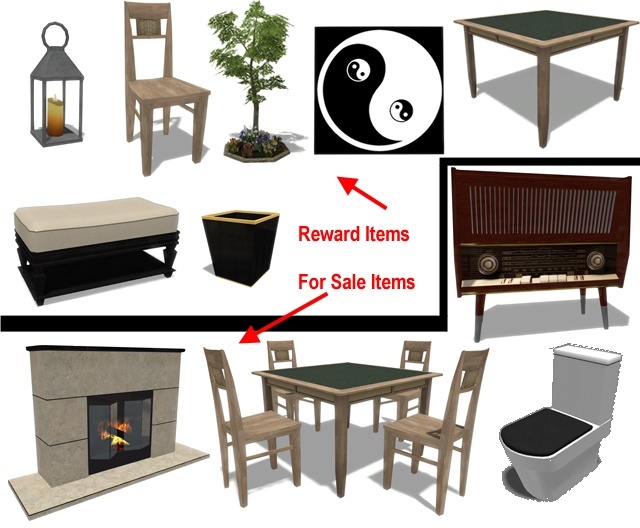 ​
Pricing
:
SeaClyff Night Retreat - $19.99
SeaClyff Night Clubhouse - $14.99
Vintage Jazz Radio – $2.99
SeaClyff Night Bundle (all 3 above) – $24.99
SeaClyff Day/Night Bundle (all SeaClyff spaces and both radios) – $34.99
SPECIAL LOYALTY PRICING
: If you own the day space and want to get the night space or vice versa
SeaClyff Retreat loyalty price – $4.99
SeaClyff Clubhouse loyalty price – $4.99
------------------------------------------------------------------
- TRISHA BO$$ BARBIE
MMMMMUUUUAH!!!

2012 Maxim Gamer Girl Contestant (Placed 19th out of ~5000)
PlayStation MVP
Twitter: http://twitter.com/TBaby_84
Google+: http://plus.google.com/+TrishaBaby
Flickr: http://www.flickr.com/photos/tbaby_84
Instagram: http://instagram.com/tbaby_84
YouTube: http://youtube.com/diamondgirlzfancy
Model Mayhem: http://modelmayhem.com/TBaby84